Cinnamon Honey Pecan Spread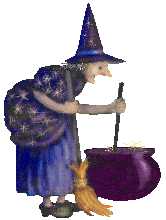 This sweet and crunchy spread is a favorite served on sliced apples or pears. It is also very good made with walnuts or almonds, and is simple and easy to make. It is a great recipe for the kids to help you with as it requires no cooking.

1 cup honey
1 teaspoon cinnamon
1/4 cup freshly squeezed lemon juice
1/4 cup finely chopped toasted peans

Mix all of the ingredients together. Chill for at least two hours or overnight. To serve as more of a dip return to room temperature before serving.
Pepper Pepperoni Cheese Log

I have always adored the flavor of pepperoni, sweet bell peppers, and cheese together. Beyond the fact that they make a fabulous pizza topping, they make a great flavor combination for other dishes. This is a colorful, flavorful cheese log that is very different from your average cheese log. You can also make this into a simple spread or cheese ball. Another way I like to make this log is to mix in the minced pepper, roll the mixture into a log, and then roll the log in a mixture of fresh minced parsley and basil leaves. This recipe can be made several days in advance.

8 ounces cream cheese, softened
1 1/2 teaspoons dijon mustard
1/2 teaspoon crumbled dried basil
1/4 teaspoon crumbled dried oregano
1/4 teaspoon garlic powder
pinch freshly ground black pepper
1/2 cup shredded provolone cheese
1 ounce minced pepperoni
5 minced scallions
2 finely minced bell peppers

Beat the cream cheese until very soft and creamy. Add the mustard and spices and mix well to combine. Mix in the provolone cheese, pepperoni, and scallions until well incorporated. Place the mixture on a sheet of plastic wrap and form into a log. Chill for one hour. Roll the log in the minced bell peppers and chill for at least another hour. Serve chilled or at room temperature.
Apple Cider Fondue

This is a recipe that I modified that a friend originally gave to me. It has a marvelous flavor and is perfect on french bread, fruit slices, pumpernickel bread, crackers, or vegetables. You do not need a fondue pot to make this dip, just place it in a heavy bowl that will keep it warm.

2 cups apple cider
2 cups shredded mozzarella cheese
1 1/2 cups provolone cheese
1/4 cup flour
1/2 teaspoon garlic powder
1/4 teaspoon onion powder

Bring the apple cider to a boil or microwave on high until the cider is reduced by half. Add the remaining ingredients to the boiling cider, and mix well. Continue to heat until the mixture is smooth and bubbling hot. Briskly whisk the fondue to make sure it is smooth and pour into a prewarmed serving dish. Serve immediately.
Fiesta Pumpkin Corn Muffins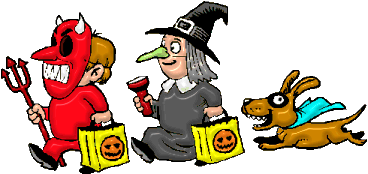 These muffins are a really interesting flavor blend. They are great fresh out of the oven, and make a nice change from the normal sweet pumpkin muffin. When I tried them for breakfast the next morning they certainly woke me up in a hurry!

1 cup yellow cornmeal
1 cup flour
1/2 teaspoon high quality chili powder
2 tablespoons sugar
4 teaspoons baking powder
1/2 teaspoon salt
2 eggs
1 cup cooked pureed pumpkin
1 cup milk
2 tablespoons vegetable oil
1 4 ounce can chopped green chiles
1 small diced and seeded tomato
1 cup shredded cheddar cheese

Preheat oven to 400 degrees. In a large bowl mix the dry ingredients. In a smaller bowl, beat the eggs. Blend in the pumpkin, milk, and oil. Fold in the chiles and tomato. Blend the wet ingredients into the dry until the batter is just barely moistened. Spoon into greased or papered muffin cups. Sprinkle with the cheese and bake for 20-25 minutes or until a toothpick inserted in the middle comes out clean. Remove from the pan immediately and serve warm. Can be baked ahead and reheated before serving.

Pumpkin Challah Bread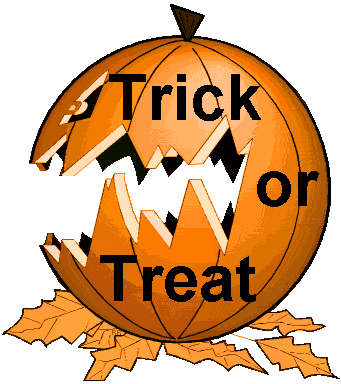 2 1/2 teaspoons active dry yeast (1 1/2 packages)
1 cup warm water (100 to 110)
3/4 cup egg yolks (11 to 12 large eggs), plus 1 large egg yolk for glaze
1 tablespoon salt
2 tablespoons canola oil, plus more for bowl
1/4 cup honey
2 cups homemade Pumpkin Pure or one 15-ounce can
1 teaspoon ground cinnamon
1/2 teaspoon ground ginger
1/4 teaspoon allspice
8 cups all-purpose flour, plus more for dusting

1. Proof the yeast: Place 1/2 cup warm water in a small bowl, and sprinkle yeast over it. Stir to combine, and let sit until mixture becomes foamy, about 10 minutes.
2. In the bowl of an electric mixer fitted with the paddle attachment, combine egg yolks with remaining 1/2 cup warm water. In a medium bowl, combine salt, canola oil, honey, pumpkin, cinnamon, ginger, and allspice. Replace paddle attachment with dough-hook attachment, and add the pumpkin mixture to the mixer bowl; combine. Add the yeast mixture, stirring until combined.
3. Slowly add flour, 1 cup at a time, until all the flour is incorporated into dough. Transfer the dough to a lightly floured work surface, and knead the dough by hand for 10 minutes. Place dough in a lightly oiled bowl, cover with plastic wrap, and let rise until doubled in size, about 1 hour.
4. Transfer the dough to a lightly floured work surface, punch down the dough, and then form it into two 8-inch loaves. Place the loaves on a baking sheet lined with parchment paper, cover with a kitchen towel, and let rise until doubled in size, about 1 hour.
5. While the dough is rising, heat the oven to 350. Mix remaining egg yolk with 1 tablespoon water. Brush the loaves with the egg glaze, and bake until golden brown, about 50 minutes. Let cool on a wire rack, and serve.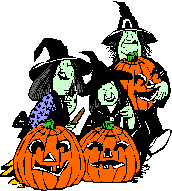 Pecan Pie With Bourbon Whipped Cream

Yields: Two 10-inch pies

Piecrusts:
2 1/2 cups all-purpose flour
1 teaspoon salt
1/2 cup (1 stick) unsalted butter, chilled and cubed
1/2 cup shortening, chilled
2 tablespoons water
1 tablespoon cider vinegar
1 large egg, lightly beatenPecan Filling:
6 large eggs
1 1/2 teaspoons vanilla extract
2 1/2 cups light corn syrup
1/4 pound unsalted butter, melted
1 1/2 cups firmly packed brown sugar
1 teaspoon salt
4 cups pecan halvesBourbon Whipped Cream (optional):
1 cup heavy cream
2 teaspoons confectioners' sugar
1 tablespoon bourbon1. Prepare the dough: In a food processor with blade attached, place the flour and salt and pulse 2 to 3 times to combine. Add butter and shortening and pulse until mixture resembles coarse meal 6 or 7 pulses. Combine water and vinegar and add while pulsing, stopping as soon as the dough begins to come together. Remove dough and form into a ball. Divide dough in half and flatten each half into a disk. Wrap in plastic and refrigerate for 30 minutes. 2. Prepare piecrusts: Preheat the oven to 400 degrees F. Lightly flour one disk of dough and place it between two sheets of plastic wrap. Roll out a circle of dough about 12 inches in diameter and 1/4-inch thick. Remove top sheet of plastic and carefully transfer dough to a 10-inch pie pan. Remove the plastic wrap. With a knife, trim edges; form scraps into a disk, wrap in plastic, and chill in freezer. Place the prepared pan in the freezer for 10 minutes. Repeat with remaining disk of dough. Fit a piece of parchment paper large enough to cover the entire crust into each pie pan. Fill with pie weights or dried beans and bake until golden brown about 10 minutes. 3. Prepare the pie filling: In a mixing bowl, beat eggs with vanilla. Add corn syrup, butter, sugar, and salt and mix well. Place pecan halves, flat side down, along the bottom of the baked crusts until covered. For each pie, carefully pour one-half of the filling over the pecans and allow the pecans to float to the surface. 4. Make leaf decorations: Roll out reserved piecrust scraps between layers of plastic wrap. Peel off one layer of plastic. With a small knife or a mini-cookie cutter, cut out 1 1/2-inch leaf shapes using all available dough scraps. Use the back of a knife and lightly press to create a vein pattern in each leaf. Paint the piecrust edge with the beaten egg and "glue" leaves onto piecrust. Lightly brush the tops of the leaves with the egg as well. Place pies in the oven and lower the temperature to 375 degrees F. Bake 45 to 50 minutes until brown and bubbling. Cool pies on a rack completely before serving. 5.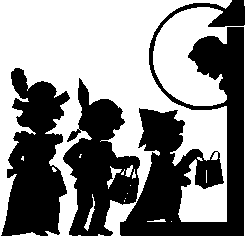 Smashed Potatoes with Caramelized Onions
Serves: 12
6 tablespoons butter
1 1/2 pounds onions, thinly sliced
1 teaspoon sugar
3 1/4 pounds potatoes, peeled and diced
1 teaspoon salt plus more for cooking water
3/4 cup milk
1/2 teaspoon ground black pepper
1. In a large skillet, melt 2 tablespoons butter over medium-low heat. Add the onions and sugar; cook, stirring occasionally, until onions turn dark golden brown about 30 minutes. 2. Place potatoes in a 4-quart saucepan. Cover with salted water. Cook potatoes over medium-high heat until very soft about 25 minutes. Drain potatoes and return to saucepan. 3. Using a potato masher or an electric hand mixer on low speed, mix together potatoes, remaining 4 tablespoons butter, the milk, the salt, and the pepper until well combined. Fold in caramelized onions and serve.
Wild-Mushroom and Thyme Spoon Bread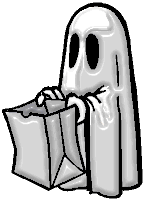 Consider serving this updated version of the cornmeal classic with your turkey instead of the traditional stuffing or dressing.Serves: 8
1 tablespoon vegetable oil
1 cup chopped onion
2 cloves garlic, finely chopped
2 teaspoons minced fresh thyme leaves, plus fresh sprigs (optional)
2 cups (1/4 pound) sliced Cremini mushrooms
2 cups (1/4 pound) sliced shiitake mushrooms
2 cups chicken broth
1/2 teaspoon salt
1 cup cornmeal
1 cup milk
4 large eggs, separated, at room temperature1. Heat oven to 400 degrees F. Coat a 2-quart souffl dish with vegetable-oil cooking spray. In a large non-stick saucepan, heat oil over medium-high heat. Add onion, garlic, and minced thyme; saut until softened 3 to 5 minutes. Spoon onion mixture into a bowl and set aside. 2. Reduce heat to low and add all mushrooms to saucepan. Cover and cook, stirring occasionally, until the liquid has evaporated, about 8 minutes. 3. In a 3-quart saucepan, combine chicken broth and salt. Bring to a boil over high heat. Gradually add cornmeal, stirring vigorously with a whisk; cook, stirring constantly, 1 minute. Remove from heat; stir in reserved onion mixture, milk, and egg yolks. 4. With electric mixer on high speed, beat egg whites until stiff peaks form. Gently fold egg whites into cornmeal mixture. Pour mixture into prepared souffl dish. Bake spoon bread until it is puffy and has set 35 to 40 minutes. Garnish with thyme sprigs, if desired. Serve immediately
Smoky Pork Chops With Cabbage and Apple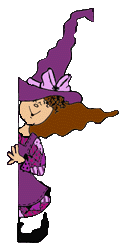 A crisp, sweet apple like Gala, Criterion, or Mutsu complements the smoky bacon and autumn vegetables.Serves: 4

5 slices smoked bacon
2 tablespoons olive oil
4 bone-in pork loin chops (about 1 3/4 pounds)
3/4 teaspoon ground black pepper
1 1/4 teaspoons salt
Flour for dredging
1 large onion, thinly sliced
3 cloves garlic, finely chopped
2 large carrots, cut into thin slices on the diagonal
1 medium head green cabbage (about 1 1/2 pounds), cut lengthwise in half, cored, and sliced crosswise into shreds (about 10 cups)
3 small bay leaves
1/2 cup hard cider or dry French vermouth
2 large apples (1 pound), peeled, cored, and thinly sliced1. In a large skillet, cook the bacon over medium heat until browned and crisp. Drain bacon on paper towels. Pour out all but 2 tablespoons of bacon drippings and add olive oil to skillet. Set pan aside. 2. Season the pork chops with 1/4 teaspoon pepper and 1/4 teaspoon salt; dredge pork chops in flour. Heat skillet over medium heat. Add pork chops and cook on both sides until browned, about 8 minutes. Remove chops from the skillet and set aside. 3. Add onion and garlic to skillet. Cook, stirring, until onions soften, about 3 minutes. Add carrots, cabbage, bay leaves, hard cider, apples, remaining 1 teaspoon salt, and remaining 1/2 teaspoon pepper. Stir well to combine, cover, and bring mixture to a boil. Uncover pan and place chops on top of cabbage mixture. Re-cover and return to a boil. Reduce heat to medium and cook until chops are tender, about 20 to 25 minutes. 4. Chop reserved bacon coarsely and sprinkle over pork and cabbage. Before serving, remove the bay leaves.