Midsummer Menu

MIDSUMMER CHICKEN
STUFFED CHERRY TOMATOES
ZUCHINI BITES
SOLSTICE HERB BREAD
POTATO SALAD VINEGARETTE
HONEY CAKE

CRESCENT CAKES
*****************************************************
Midsummer Chicken Recipe


Light and sweet, Midsummer Chicken is great for warm weather!


Skin and de-bone 4 chicken breast halves and wrap them in thick plastic or wax paper. Using the edge of a saucer (not your best china, please!) or a mallet, beat the chicken until somewhat flatter. Take a rolling pin and press and roll the chicken even flatter, about 1/4 of an inch. Pour 4 tablespoons of soy sauce into a dish. Remove the wrapping and dip each chicken breast in the sauce. Save whats left for later.


Next, heat 2 teaspoons of oil in a large skillet. Cook the chicken in the oil over medium to high heat on each side until done. Remove the chicken from the skillet. Leave the drippings in the skillet.


Add 2 teaspoons of oil to the drippings, then the left-over soy sauce. Mince 2 tablespoons of purple onion for lust; add to the skillet. Mince 1 clove of garlic, if desired for lust; add to skillet. Mince 2 teaspoons of fresh ginger for success and power; add to skillet. Sauté.


Add 4 tablespoons of orange marmalade. Stir the mixture in the skillet as the marmalade melts. For love and luck, peel 2 large oranges, separate the sections and remove pulp. Lightly chop. Stir into the skillet. Sprinkle 1 tablespoon of fresh cilantro over the mixture; stir in. To finish the sauce, warm thoroughly. When ready, pour or spoon over the chicken breasts.


Makes 4 servings.


From Gifts for the Goddess on a Hot Summers Night


****************************************************
Stuffed Cherry Tomatoes

1/2 c part-skim ricotta cheese
2 tb Parmesan cheese
1 1/2 tb scallions; very thinly sliced
20 cherry tomatoes
fresh parsley sprigs or red leaf lettuce for garnish
In small bowl, combine ricotta cheese, Parmesan cheese, and scallions. Cover and chill.

Prepare tomato cups by removing stems and sliced off a quarter of the bottom of each tomato; they sit ore securely on stem end. With the tip of a knife, scoop out the pulp and gently squeeze out the seeds and juice. Discard sliced-off caps, seeds, and juice.

Using a teaspoon, stuff each tomato with some of the cheese mixture. Sprinkle the green pieces of scallion on top of each cup for garnish.

Chill as flavors blend for at least 30 minutes. Serve on a bed of parsley or red leaf lettuce.


****************************************************
Italian Zucchini Bites

Serve warm or at room temperature. Makes 1-1/2 dozen.

4 small zucchini
1 tablespoon olive oil
1/4 cup chopped tomato
1/4 cup chopped mushrooms
1/4 cup chopped red, orange, or yellow bell pepper
2 tablespoons minced olives
1 tablespoons finely chopped onion
1 tablespoon basil (1 teaspoon dried)
1 teaspoon oregano (1/4 teaspoon dried)
1/4 teaspoon pepper

Cut zucchini into 1" thick slices.
Place in a steamer basket over boiling water, cover and steam 3 minutes.
Drain and cool slightly.
Scoop out some of the pulp, making a small cup to hold the filling.
Heat oil in a saucepan.
Add remaining ingredients and sauté about 3 minutes.
Drain.
Fill zucchini cups with vegetable mixture.

***********************************************************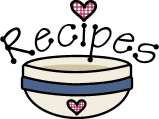 **********************************************************
Potato Salad with Vinaigrette Dressing



3 pounds small red new potatoes, sliced 1/4 inch thick (12-15)
1/2 cup white wine vinegar
2 tbsp. olive oil
1 tbsp. lemon juice
2 tsp. sugar
2 tsp. dried oregano
1 tsp. Dijon mustard
1 tsp. salt
1/4 tsp. freshly ground black pepper
1/2 cup finely chopped red onion
1/2 cup black olives, pitted and sliced (optional)
Bring large pot of lightly salted water to boil. Add potatoes. Return to a boil and cook 5-8 minutes or until potatoes are just tender. Drain well. Meanwhile, whisk together vinegar, olive oil, lemon juice, sugar, oregano, mustard, salt and pepper in a small bowl. Turn potatoes into a large plastic food-storage bag. Add onion and dressing to bag; seal. Set bag aside at room temperature for 2 to 3 hours, turning occasionally to distribute ingredients evenly. Add olives; toss gently to coat. Serve at once or refrigerate.


***************************************
Solstice Herb Bread
Ingredients:


3 C. flour
1 tbsp. sugar
1 tsp. salt
1 pkg. dry active yeast
2 tbsp. chopped fresh chives
2 tsp. chopped fresh rosemary
1 tsp. fresh thyme
1 1/4 C. hot water
2 tbsp. Crisco
Mix 2 cups of the flour, sugar, salt and yeast in a large bowl. Add herbs, water, and Crisco. Beat slowly, stirring in remaining cup of flour until smooth. Scrape batter from sides of bowl and let rise in a warm place for 35 minutes or until it doubles in bulk. Punch down and beat with a spoon for about 15 seconds. Place dough in a greased loaf pan, patting down and forming a loaf shape with your hands. Cover and let rise again for about 30 minutes or until it again doubles in bulk. Bake at 375 for 40-45 minutes. Brush top with butter or margarine and remove from pan to cool.


**********************************************
HONEY CAKE
Submitted by MPWIDOW

3 eggs
1 and 1/3 cups honey
1 and 1/3 cups sugar
1 cup strong coffee or 2 tsp Vanilla extract
2 teaspoons baking powder
3 tablespoons margarine
1 teaspoon baking soda
4 cups flour
1 teaspoon cinnamon

Preheat oven to 325 degrees.
Grease and flour a 9x13 inch pan.

NOTE: Can use Pam or one of those spray cooking oils (no calories) and
didn't flour the pan. I've done this with both with the cupcakes and the
bundt pan. The cakes came out beautifully.

Beat eggs and honey together. Add sugar and mix again.
Mix coffee with baking powder; add the margarine to the egg mixture.
Add baking soda, flour, cinnamon and beat together well.
Bake at 325F for 55 minutes to 1 hour. Cake is done when toothpick stuck
into it comes out dry. For the cupcakes the time was around 30 minutes



***********************************************
SOFT MEAD

1 quart water, preferably spring water
1 cup honey
1 sliced lemon
1/2 tsp. nutmeg

Boil together all ingredients in a non-metallic pot. While boiling,
scrape off the rising 'scum' with a wooden spoon. When no more rises add the
following:

pinch salt
juice of 1/2 lemon
Strain and cool. Drink in place of alcoholic mead or wine during the
Simple Feast.
************************************************************
CRESCENT COOKIES
Submitted by Dana

1 cup butter
1 cup nuts
1 teaspoon vanilla or almond extract
1/4 cup powdered sugar
2 cups all-purpose flour

1.Cream butter and add flour, nuts, powdered sugar, and vanilla.
2. Shape dough into crescents.
3. Bake in 250 degrees Fahrenheit oven for 1 hour.
4. Roll in powdered sugar while still hot.

Makes 2 dozen
***********************************************